Here are a few gift packaging and wrapping tips for the Holiday Season.
We all know that gift shopping for the holiday season can be a tiring and time consuming chore. Just when you think you're done, you realize, they still have to be wrapped. Here are a few gift wrapping tips and ideas to help you accomplish this task as quickly and painlessly as possible.
Here are a few different ways to wrap gifts:
Use a gift bag:
If you decide on gift bags you can find these at your local dollar store. Just wrap the gift/s in tissue paper, place it/them in the bag and put cones of coloured tissue paper around it and you're done.
Wrap it in gift wrap:
Wrapping parcels individually can be a lot more difficult but if you have the time, the recipient will definitely appreciate the extra effort. To wrap a boxed gift is really simple but wrapping a soft item like a plush toy or clothing for instance, is not as easy. I've found that first wrapping the item in a couple of sheets of tissue paper before using your gift wrap makes things much easier.
Put it in a box:
Another method is to place the item in a box first and the wrap it, it looks better and is far quicker.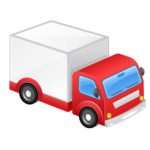 Gifts by mail:
If you need to mail a parcel to friends or family in another province/state or overseas, you have a few options. You will have to take into account the cost of shipping, the heavier and/or larger the parcel the more it costs.
Wrap it in tissue paper, put it in a shipping box and send it. Cheapest shipping cost but not very gifty.
Wrap it in gift wrap, put it in a shipping box and send it. Will make the parcel a little bulkier, therefore more expensive to ship but much nicer to receive.
If you have to send a few gifts to everyone in the family, I have found that this to be the best and most cost effective method – Use a regular corrugated packing box, wrap all the gifts individually in tissue paper and put the name of the person the gift is for, on each one. Place them all in the box and seal it (make sure the box is just the right size). Now wrap the box in gift wrap and then wrap it in a heavyweight kraft paper to protect the gift wrap and you're done. Make sure you write on the kraft paper – "REMOVE KRAFT PAPER CAREFULLY, GIFT WRAP UNDERNEATH"
Use bows and ribbons to make it look special:
Dressing up that gift can make it look a whole lot nicer and doesn't have to be difficult. You can get beautiful peel and stick bows of all sizes from Dollarama or you can get pull bows from the store listed below. Just a pull on the ribbons and an amazing bow appears like magic.
WHERE CAN I GET GIFT WRAPPING?
Packaging World – For corrugated cardboard boxes and packaging materials
Creative bag – For bows, ribbons, tissue paper, wrapping paper, lightweight boxes, bags and everything you will ever need to pack your gifts beautifully.
Things to remember:
Don't use the thin, cheap wrapping paper and tissue paper. They make wrapping a parcel much more difficult and it won't look very good either.
Shipping gifts overseas from Canada – Use Chit Chats Express they will save you a bundle.
Of course you could always buy from a store that includes free gift wrapping or that charges a nominal fee.
Save
Save
Save
Save
Save
Save